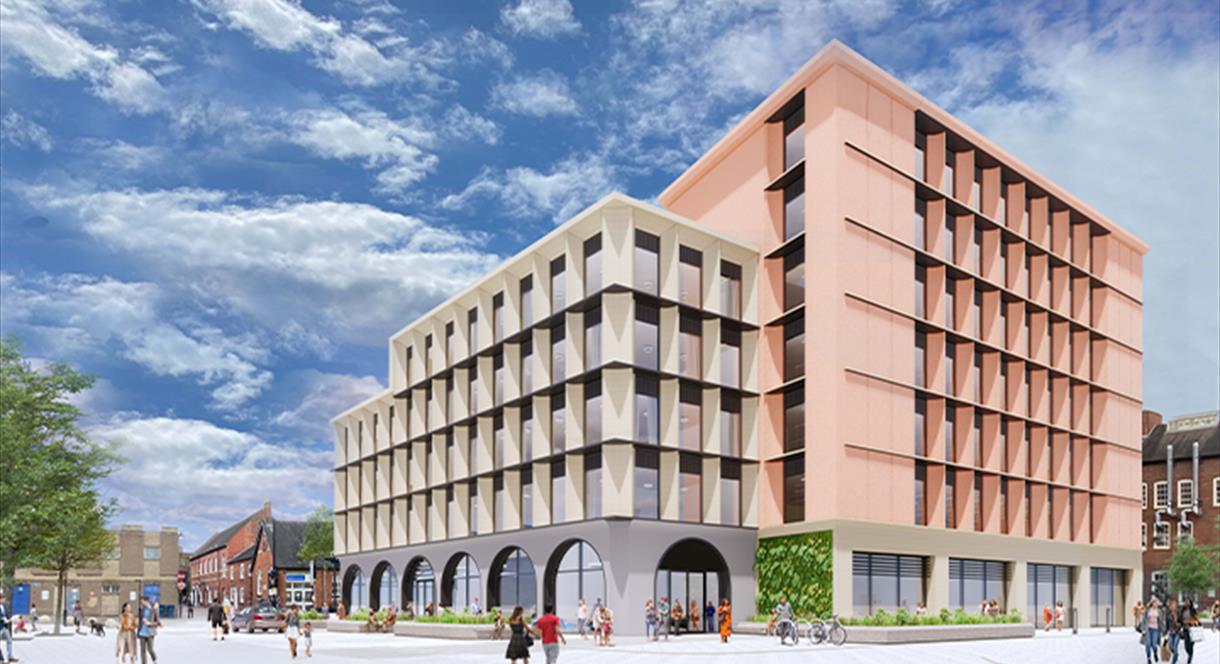 About
The Eastgate Regeneration Programme is an exciting opportunity to bring currently underutilised land and vacant buildings into worthy uses through a series of regeneration interventions.
Bridging an important location for the town, in the heart of it's Civic Quarter, Eastgate connects the Riverside Shopping Development with other parts of the town centre and has the potential to become a vibrant new town centre community, with new residential development (around 200 new residential units) alongside active ground floor commercial uses.
With the majority of the buildings within the regeneration being in public ownership, Staffordshire County Council is working closely with Stafford Borough Council and other key stakeholders to bring forward a transformational scheme for this part of the town centre.
Map & Directions